As I write this there are still 666 hours left in 2018.  That's enough time to learn a language or Stairway to Heaven on the ukelele.  Also plenty of time for Netflix to covertly drop a cluster of shows, but I'm releasing my top ten list now.
I'll ignore the "Is Peak TV at its peak?" argument.  It's not.  Apple and Disney are jumping into streaming in a big way.  Quantity will certainly jump and hopefully, quality will also.  The question you can ask is Peak TV killing the cinema is a better one and it there's no doubt it's not helping it. The small screen will always have the bigger slice of pie.
I streamed every show on my top ten.  That's where we're at this point. Some are on AMC and HBO but I streamed it from their apps rather than subscribing to cable.  My list doesn't include any comedies, except a comedy about an assassin.  The one thing they have in common is their all visual feasts. Each one of these shows is a visual feast.  Directors or showrunners with big budgets, talented actors and a unique vision.
Little Drummer Girl

Little Drummer Girl based on John LeCarre's novel by the same name and directed by Chan-wook Park is a delicious, colorful tale about the intricacies of 80's spycraft.   Park, most famous for directing Oldboy and the underrated Stoker, brings his visual brilliance to the small screen and it's the best thing he's done.  I'm particularly fond of the casting of Florence Pugh as Charlie.
Hilda

I spend a lot of time watching kid shows. We started with PBS kids and now as my kids are almost 7 have moved to Netflix who has developed a decent library of kid shows.  We've been loving their educational series Brainchild but our favorite this year hands down is Hilda.
Hilda is based on a graphic novel about the adventures of a girl traveling through a "vast magical wilderness full of elves and giants, to the bustling city of Trolberg".  The art is welcoming and warm and the show embraces the novel's creativity in all the best ways.
Better Call Saul
This is the best show on the list. It is the only show without fault and zero predictability.  Considering we know where the show is heading that's an incredible coup.   This is my favorite season of the show thus far, mainly because the Chuck versus Jimmy storyline has ceased.  Rhea Seehorn's Kim Wexler character is a revelation.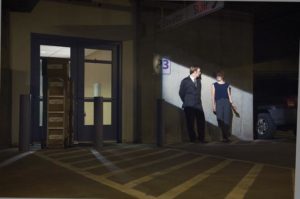 The Haunting of Hill House
This is another Netflix series and it's based on a 50s novel. It a wildly enjoyable, albeit sometimes paint by numbers horror, show with a heart.  The horrors of the house take a backseat to the family dramas that serve as the show's true nightmares.
Succession
This one came out of nowhere.  It starts a bit weak but quickly gains steam and like Hill House, this show is about the horrors of dysfunction. `It's nearly perfect and the show I'm most looking forward to it's next season.
Barry

The only comedy on my list.  It's a comedy about an assassin hired to kill a Croation gangster.  Bill Hader and Stephen Root star.  Root's has the best agent.
Killing Eve

This is a European version of Barry with a female protagonist, a female antagonist and similar handler who is a quasi-father figure of their trained assassin.  It's super cleaver and fun.
Sharp Objects

Sharp Objects is hard to embrace despite a stellar cast. It's beautiful, despite its grittiness, with a great ensemble, but it's your subversive curiosity that makes it worthy of your time.
Trust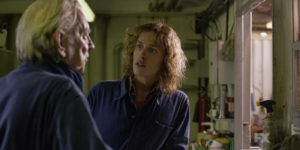 Trust is the antithesis of Sharp Object. Almost like they are from a different planet. There's no mystery. It's not menacing and much of the show is filmed in the golden Italian countryside. It has more in common with Killing Eve with a disarming sense of humor, but like Sharp Objects, Succession, Hill House the drama stem from psychotic familial relationships.
Homecoming
[
This off-kilter narrative has the benefits of a strong cast, strong showrunner and the luxury of working out any kinks via its origins as a podcast. My favorite elements, in this era of bloated seasons, was its sub-30-minute running time, a rarity.