Yesterday I attended a wedding at the historic former Green Mountain College campus in Poultney, Vermont. The reception was held in Withey Hall, one of the original buildings on campus. As a guest, I had the chance to explore this beautiful riverside campus along the Poultney River.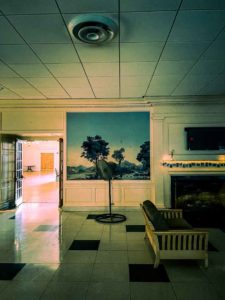 Though I never attended Green Mountain College myself, I know it holds a special place in the hearts of many alumni. The college closed in 2018 due to financial issues after being a fixture in the community since 1834. Closure was difficult for the students, staff, and wider community.  It's one of 7 colleges in Vermont that have closed in recent years.
Walking the vacant campus was an eerie experience. Many buildings now stand empty, though the grounds remain well-maintained. Without students rushing between classes, the campus seems almost frozen in time.
But all is not lost! Exciting plans are in the works to give this historic campus new life. Bhakta Spirits, a local distillery founded by a Vermont husband and wife team, recently purchased the property.  I was able to visit the old library which smells like spirits.  The books and computers are exactly as they were .
Their vision is to transform the campus into a major whiskey distillery and visitor destination. Bhakta Spirits will produce craft whiskey using local grains, retaining the sustainability values Green Mountain College championed.  Opportunity to get creative when an anchor of a coommunity shuts down.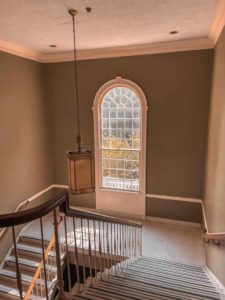 The distillery will be accompanied by a restaurant, inn, and other amenities aimed at drawing visitors to Poultney. I was happy to learn some buildings may even become hotels, providing lodging options on site.  It could even be the perfect setting for film.
Overall, this project has immense potential to bring new economic energy to the area while paying homage to the campus's educational past. The environmental and community-focused spirit of Green Mountain College will live on through the distillery and revitalized facilities.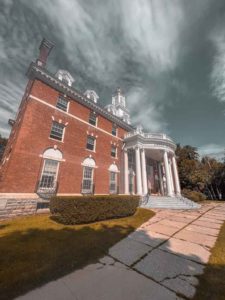 Though bittersweet, closure has paved the way for an exciting new chapter. I'm looking forward to watching the transformation unfold and look forward to future visits to this reimagined riverside campus. With the distillery and other plans in place, the future looks bright for Poultney.