When we decided to move to Vermont four years ago, we just knew Burlington. We traveled for years to the city by the lake to partake in the food, beer and the quirkiness that I think our lives needed more of.  Once we had kids we saw it as a mecca for families but when we kicked off our search we learned quickly it's really hard to find a place to live. 
I've lived in difficult markets before. North Jersey, New York, and San Diego to include a few, and the reason why it's difficult because it's worth it. When we couldn't find a place in Burlington we discovered Shelburne. It's a town of less than 8,000 but almost that many sites and activities making it an ideal spot to stop on your way up to Burlington.
In town, there's talk of economic development, but I'm hoping it keeps it's small-town footprint having only recently exited a town that sold its soul to developers in Delaware and what it lost in charm it added in traffic. We'll see how that goes here in Vermont, but since there's already plenty to do we'll focus on those. I will say, if I was in charge I'd cap economic development the moment we can get some decent Mexican food in town.
One of the first things you learn moving to Vermont is New Englanders don't customarily share things about yourself or your friends and family, people you know, places and people who go to places. New Englanders publicly share two things; current leaf hues and Tom Brady stats.  
I'll give you the lowdown on Shelburne as a nearly four-year resident.  I'll break this down in a few posts to gather as many of those SEO points as google will allow 🙂 
Here are 100 Things to do in Shelburne (Part 1) Unlike some of my other stories about Vermont these places exist.
Fiddlehead – Vermont is the only state where it's most popular beer is not from the Miller Coors Budweiser empire. Fiddlehead serves as the gateway for many northbound travelers as it's one of the first things you'll see when you come into town. The brewery has grown since we've been here and looks to open a second location in a neighboring town soon as well.  Their tasting room is usually packed but people come and go fairly quickly. Second Fiddle is my go-to. 
Folino's – If Fiddlehead is your first stop on your beercation you might as well get some pizza while you're there since they share a building with Folino's. The Firecraker Shrimp and the Buff Chick are the local favorites but I can eat a Hawaiian on my own. You can order via mobile so it's waiting for you or get a table on the Fiddlehead side and they'll deliver it right to you.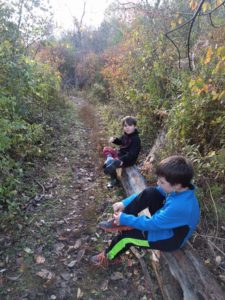 Hike LaPlatte.  Now that you consumed those calories the closest place for a hike is LaPlatte. When there's snow on the grown you sled behind the Post Office or hike to the falls. Ticks can be incredibly bad here. It's a great spot for a dog walk if they are treated. Otherwise, you may want to stay away. I will say I've pulled 30 of the nasty suckers off my treated border collie after a twenty-minute walk
Hike Shelburne Bay.  You can mostly avoid the ticks on your hike at the bay. There are two trails at the bay. The gravel trail is closest to the entrance on the right and away from the water. The trail by the bay has its own parking. It can be muddy as hell so be sure to leave your fresh kicks at home. Your pup can take a dip in the water in the spring and early summer, but by July the stagnant water will make them sick.
Pierson Library.  When we moved here the library was pretty sorry and for good reason, it was a long term but temporary solution. A few years ago a new library was approved and it's a banger. Great light, tall ceilings and a great place to kill an hour or two at all times with kids.  Check out their website for current activities.
Speaking of killing time with kids, check out the Owl House at the Shelburne Museum. We'll hit a few spots on this list at the museum but if your kids are 10 and under the Owl House has sets of games, puzzles, books, costumes, and a craft room. It's open May through October.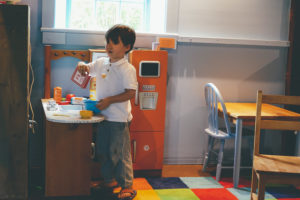 The Shelburne Museum does host a year-round craft program on Saturdays at 11 am in their Webby's Art Studio which is inside their beautiful Pizzagalli Center. The craft projects usually mimic their current exhibits and your kids are guaranteed to go home with something cool.
Shelburne Pond, located on the eastern end of the town is a quiet spot with lots of wildlife; including snakes and eagles. In the winter there's ice fishing and skating and boating in the summer.  It sits off Shelburne's last unpaved road, and hopefully, it'll stay that way.  We like our cars like our dirty and don't look for a car wash within town limits.
Picture fall in Vermont; trees ablaze in color, old trucks and hills lined with Apple trees overlooking Lake Champlain.  Then add in the smell of cider donuts. It's real and it's amazing. Shelburne Orchards is this place. The best beginning to a long car ride back home to New Jersey is a bag full of cider donuts.
The Shelburne Country Store looks like a touristy place for out-of-towners but I always run into the locals there. Get yourself a creemee, known to you as soft serve. This old school general store has great little house warming gifts, fudge, and things you didn't know you needed until you walked in.
Gas Station Coffee in Shelburne is good. The Jiffy on route 7 has the pizza your kids love with no wait, but not available on weekends. They also have warm breakfast sandwiches and burgers and chicken at lunch.  The Mobile right down the streets can work on your car, or serve you great coffee and creemes. They stock Heady Topper too so if you're on your way out of town it's.
Vermont Teddy Bear Factory – When I lived in New York City I heard ads for the Vermont Teddy Bear Factory on Howard Stern constantly.  Little did I know I'd be living a half-mile from their headquarters. While I think their Pajamagram brand is their biggest seller the bears are front and center.  Tours are free and run rather frequently. They have a well-stocked bear store you can choose from or design your own bear. Even better if you live in state, they run The Vermont Cub Project where every 4- year old Vermonter can make their own bear at no charge.
Shelburne has a number of wonderful spiritual centers. One is the Vermont Zen Center; a Buddhist community with courses ranging from Lovingkinesss Meditation to Indian cooking.  They have beautiful gardens (seasonally),  
If you're more of a solo practitioner looking for a quick and easy hike check out the Upper LaPlatteRiver Natural Area.  This is an easy, pet-free, no cost hike that meanders little over a mile through meadow and grass.  
It's pretty amazing to have one spiritual center in a town with less than 8,000 residents but to have a second incredible building in the All-Souls Interfaith Gathering center.  Overlooking Lake Champlain the center offers classes, workshops and retreats so if you're looking to connect check out their website. I know first hand as my kids have been having their Boy Scout meetings there this year and I can imagine too many troops are lucky enough to be surrounded by these ridiculous views.
The Country Christmas Loft –  Of course, Shelburne has a year-round Christmas store. After Creemes and swimming holes the next best way chill down is a winter visit.  A stroll through their Christmas village is appropriate any day of the year, but I  feel like a coffee shop or Christmas theme brewery would be a cool add on.  
That's all for now.  Check back soon for Part II