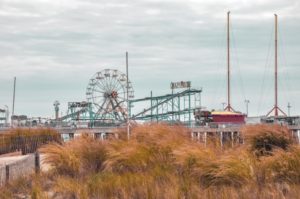 I used to work as the Marketing Manager for the Sands Casino in Atlantic City. At the time, Atlantic City was booming,the Las Vegas of the East Coast, with flashy new casinos popping up . The Sands was one of the early big players, attracting huge crowds eager to try their luck at the slot machines and card tables. For a while, it seemed like Atlantic City's gamble was paying off.

But behind the glitz and glamor, Atlantic City has always struggled. Even in its heyday, poverty and crime have plagued the city's neighborhoods just off the boardwalk. Over the decades, as neighboring states relaxed their gambling laws and new casino destinations like Foxwoods emerged, Atlantic City's appeal faded. The Sands fell on hard and was eventually sold in 2006 while I was there with plans to redevelop it into a massive new casino resort.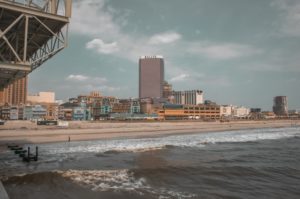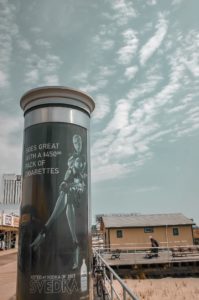 That project never materialized. The new owners imploded the Sands to make way for construction, but the 2008 financial crisis stopped any new development. All these years later, the Sands property remains a vacant lot, just a patch of dirt crowded with weeds.  You may argue that's an improvement.
I took a walk through Atlantic City in early 2007  or possibly late 2006 and was struck by how empty it felt. The Pier Shops at Caesars, which opened with much fanfare in  as a luxury retail destination, had only a trickle of shoppers drifting through. Many of the stores, like Gucci, Louis Vuitton and Armani, have long since closed up shop. Atlantic City's decline feels like a microcosm of the broader struggles facing America's middle class.
Atlantic City is constantly reinventing itself, so maybe its luck will turn around again someday. But for now, those vacant lots where casinos once stood remain poignant symbols of the city's faded glory days. The old marketing photos of smiling crowds and glittering slots seem like postcards from a distant era. Like so many other cities across America where industry has declined, Atlantic City is still waiting for its next act.